Design Tips from Off the Wall Interiors – Theme 'Senses Sight'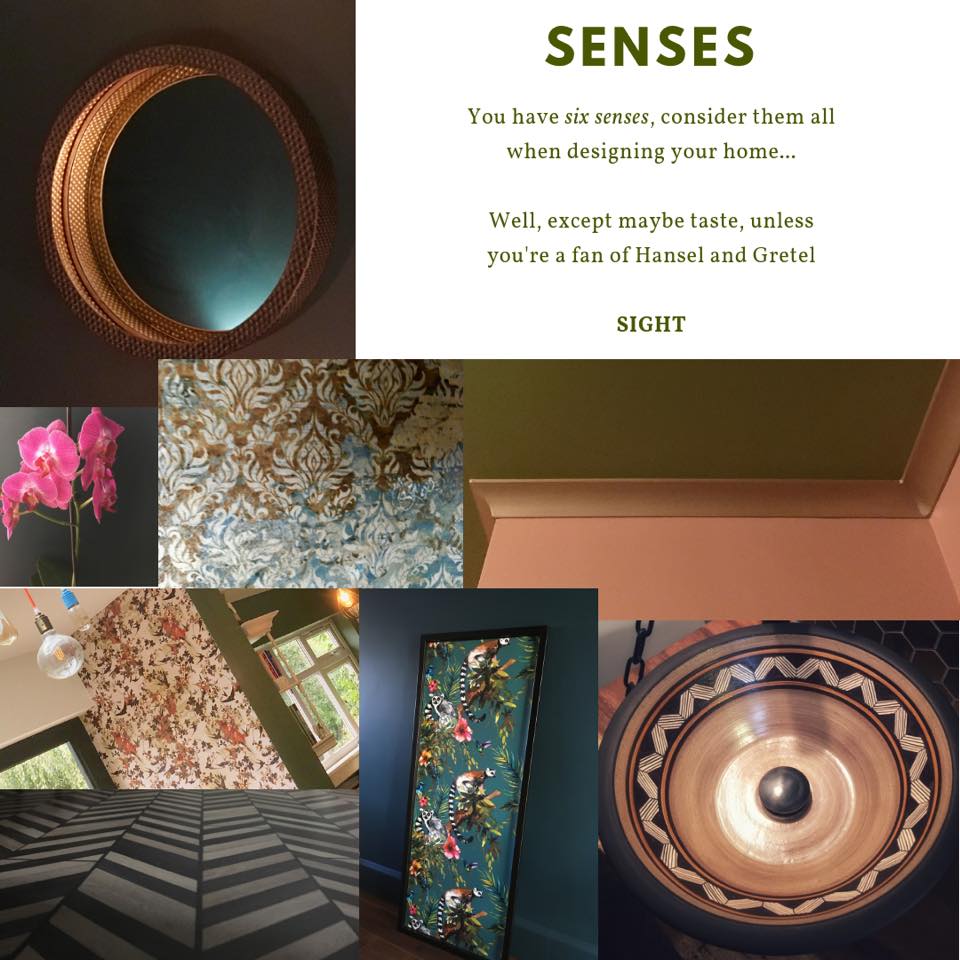 Spaces that have been designed with a holistic approach, bearing all our senses in mind, (rather than focusing solely on visual elements), are more likely to be impactful and to evoke positive emotions. Ignoring interior design tip and rules will create the sense of chaos, so it is especially important to take into consideration curtain practices that are known to increase the harmony of any space.
Incorporating sight, touch, sound, smell and even taste in design, adds extra dimensions and perspective to interiors, making them more pleasing and memorable.
Watch this space for interior design tips on how to engage all our senses in your design. Starting today with…
Sight – this is the sense we tend to consider the most when designing our spaces. Focusing primarily on what is visually pleasing. Here are some important interior design tips to guide you through you design endeavors.
Visual elements to consider in design include:
Colour
Pattern
Shape
Size/Scale/Proportion
Space
Balance
Contrast
Light
Texture
These elements, if considered carefully and combined well, can create a visually interesting and stimulating interior. You don't have to overplay them – they can be incorporated subtly – but don't be afraid to mix it up a little.
Tips were written by Nisha, founder of Off the Wall Interiors – a London based Interior Design Studio, specialising in residential and boutique commercial projects. www.offthewallinteriors.co.uk