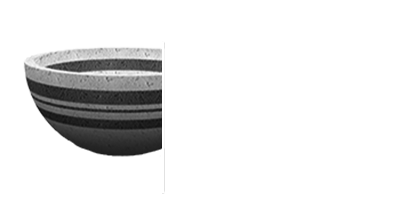 About Lovasi Exclusive Wash Basins
Lovasi is the exclusive distributor of Fango Bachas, an Argentine company that manufactures exclusive handmade ceramic wash basins. Each wash basin is a unique and artistic piece that adds style and beauty to any space in which it is placed.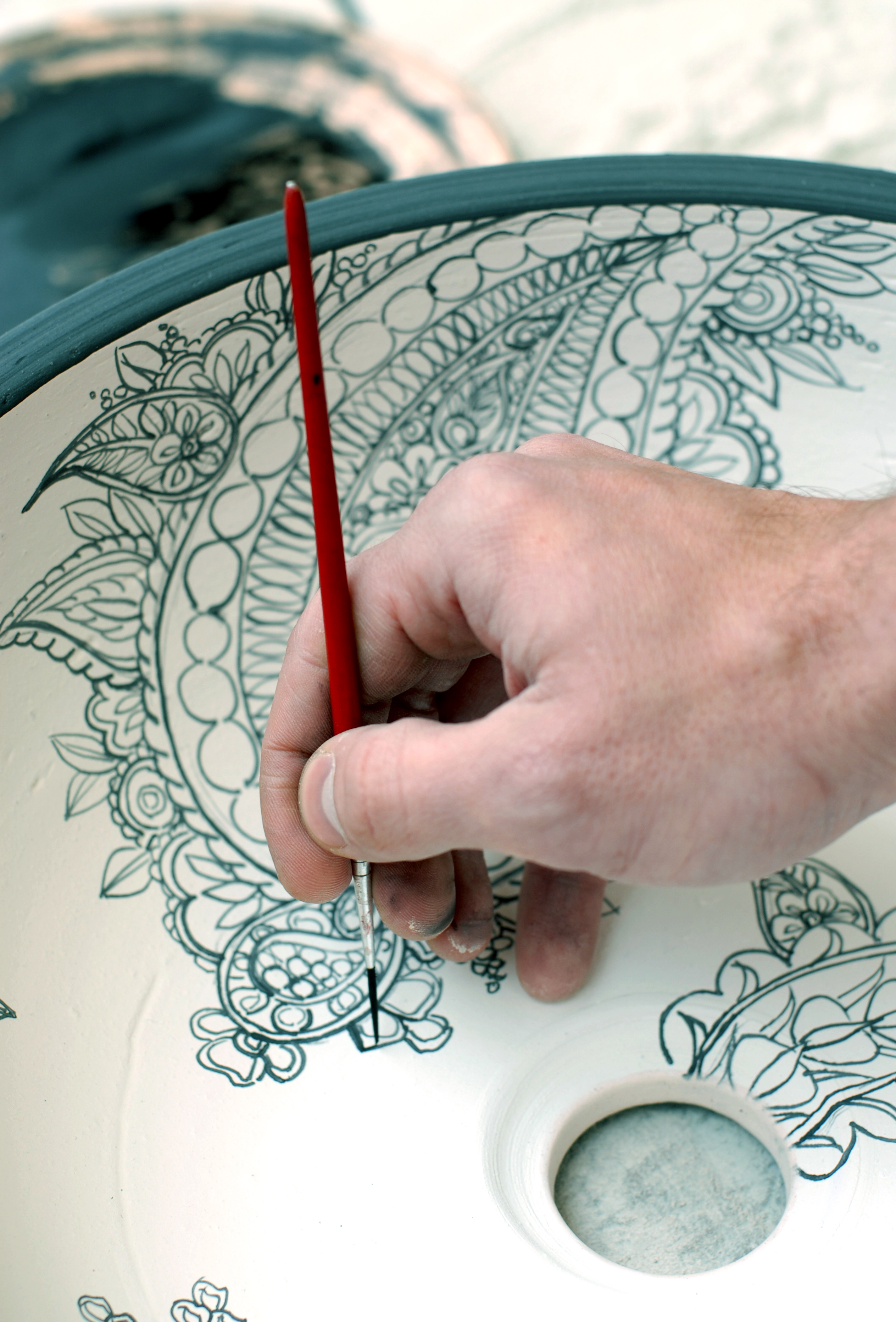 What Makes Fango Wash Basins Different?
No wash basin is identical as they are made by hand, one by one.
Fango creates new designs and decorations twice a year.
Hand painted decorations.
May be similar but can differ in small details, creating original works of art.
Environmentally friendly.
Fango Bachas manufacturing process does not harm the environment. The raw materials and its components used in the production process are completely natural, lead-free, and recyclable.
Disinfectants and all types of detergents and cleaning products can be used without damaging the colours of the ceramic.
In comparison with other rustic products and manufacturing processes, Fango wash basins are totally waterproof, they don't chip with daily use or will not lose their colours.
Decor at its Finest
Fango wash basins provide more added value than regular mass-produced wash basins.  They are exclusive design objects that embellish a bathroom.
Fango wash basins look great with any traditional countertop or vanity unit.  For bespoke designs try an organic touch with natural materials such as wood, marble, glass, iron and smoothed cement.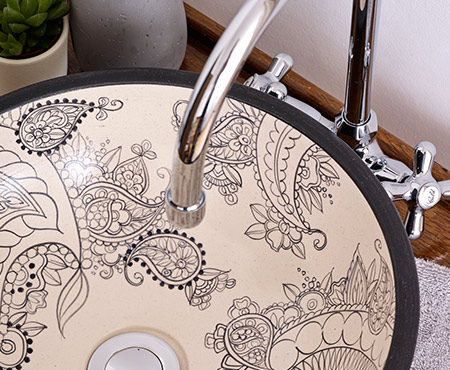 Production
The factor that differentiates Fango products in the market, is that production is totally handcrafted.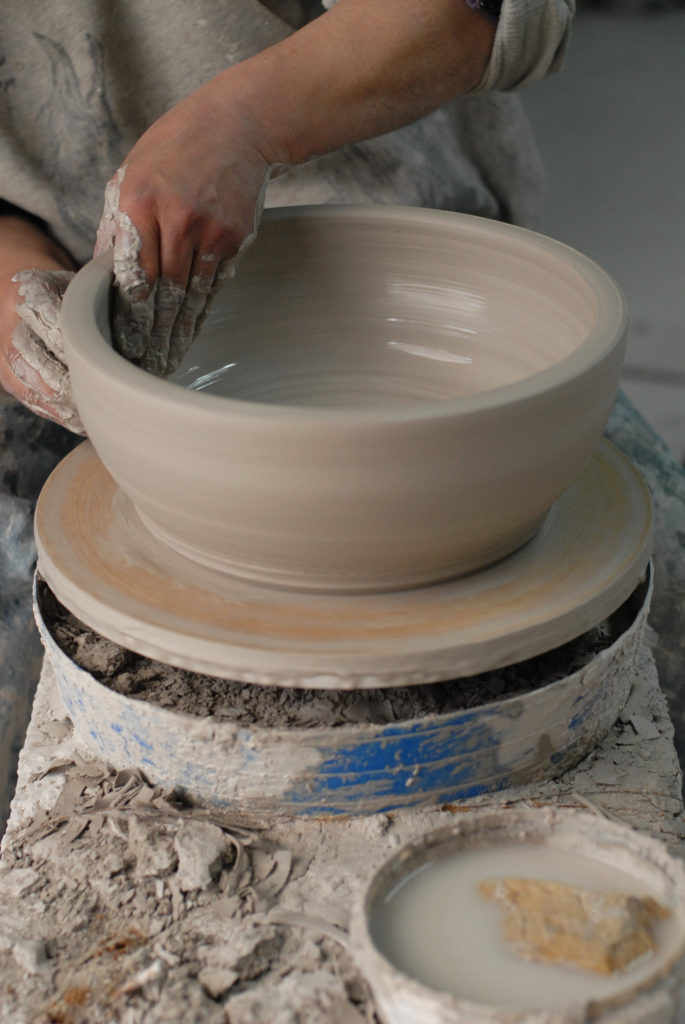 Each wash basin is completely molded by hand with white clay and chamotte, using a potter's wheel.  Chamotte is baked clay with ground stones, which provides a superficial texture, creating a rustic appearance.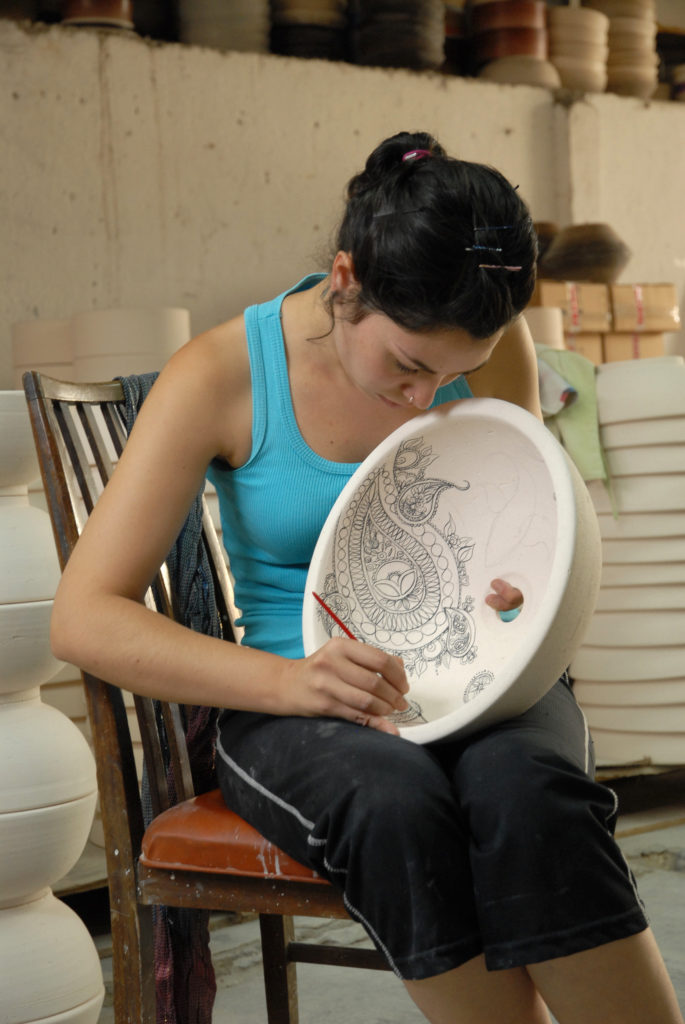 Every wash basin is then hand painted by specialized artists using ceramic pigments and a transparent matte glaze.  All materials are lead free.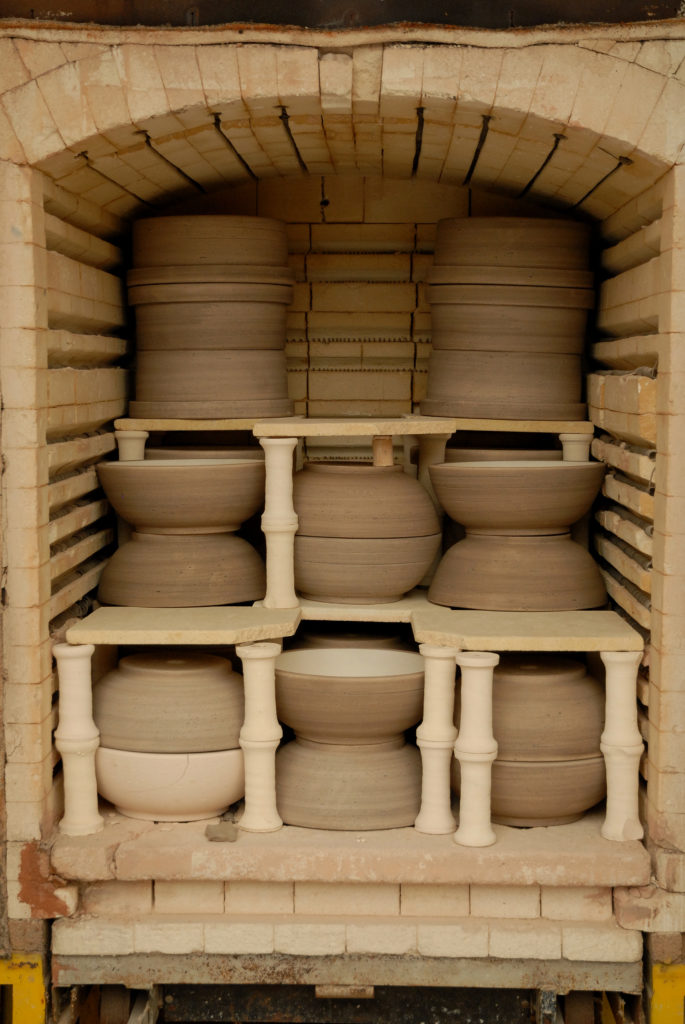 The wash basins are baked in automatic electric ovens, which guarantee the high quality and extreme hardness of the ceramic and allow a more efficient production process.
In a world of mass production, Fango revendicates the value of handcrafted and artistic products. Shop for more.